Regular price
Sale price
$49.00 USD
Unit price
per
Sale
Sold out
Stronger at Home is the ultimate bodyweight program to build strength form the foundation. Great add on to the Body Type Programs, starter program without the nutrition dialed in.
| | |
| --- | --- |
| | Lean out & get stronger |
| | Improve mobility & joint stability |
| | Get stronger at home |
| | Perfect starter program |
View full details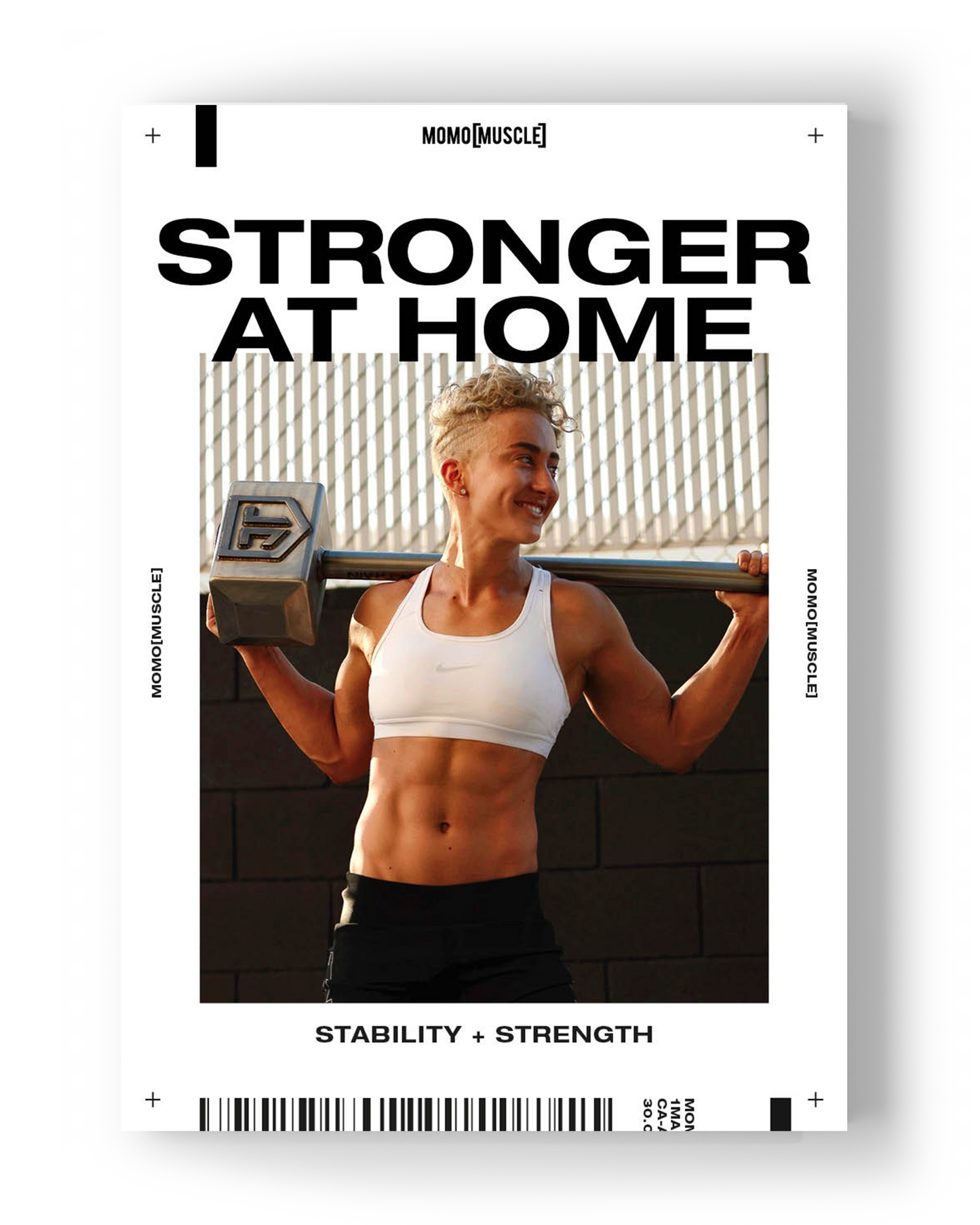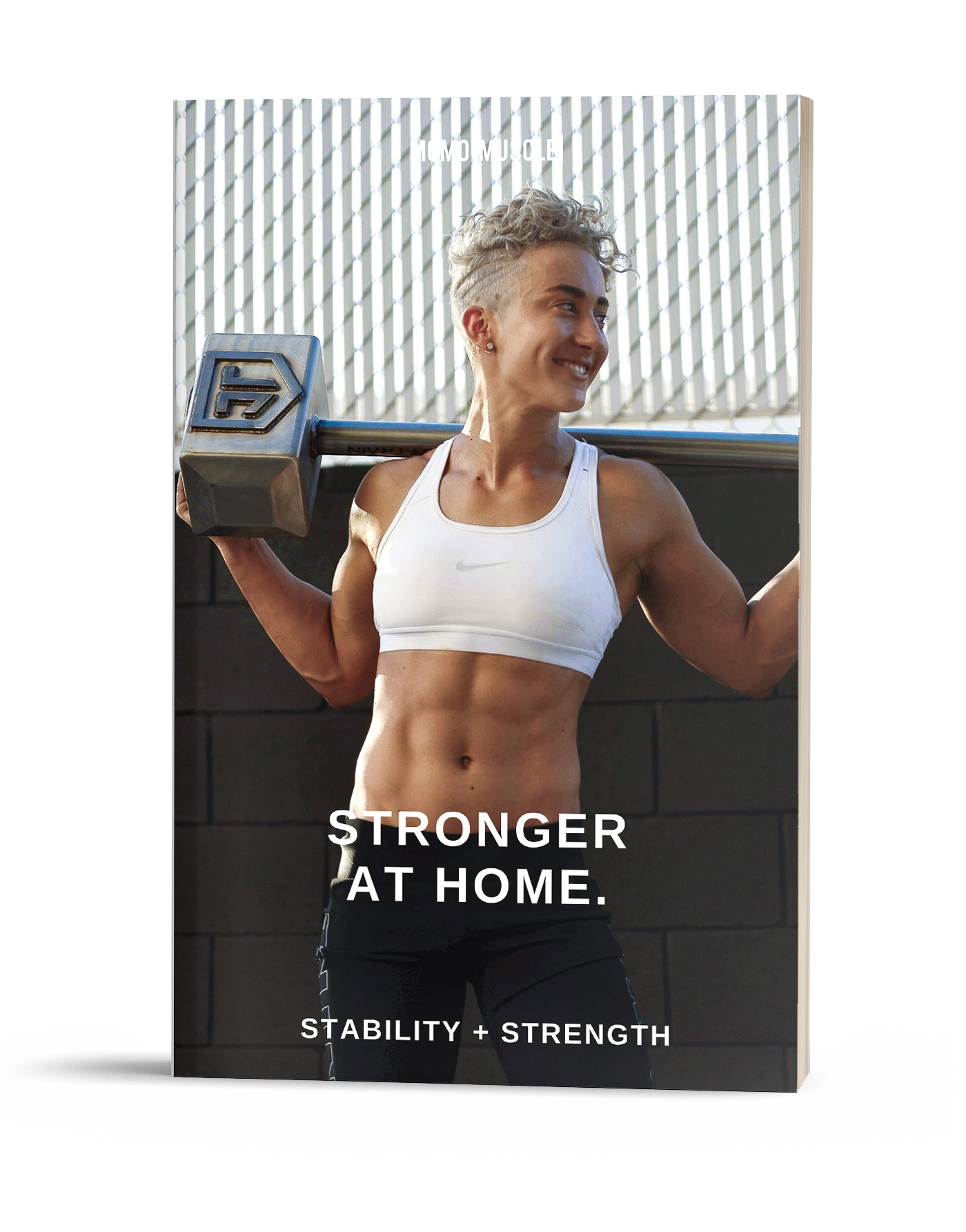 Some days the home gym, or more accurately, the home living room with the home laptop begging you to answer emails, is all we have available. No one can blame you for twisting, jumping, and Chloe Ting-ing your way to fitness over lunch. But like, WHERE are those abs? Where are the lean lines your crave?
It's hard to maintain motivation when you aren't seeing your best body come through. The good news? It's not your fault. Blame science! And that 8 Minute Abs guy for convincing you that a speed round of crunches is the secret.
I'm here to tell you (and Mr. 8 Minute Abs) that bodyweight training is about quality, not quantity. Every movement, exercise, twist and crunch is only as good as the focus and intent behind it. You have to overload the muscles, strengthen the joints, and develop body awareness.
The result? No precious lunch hour is wasted. Just a laser-defined body, running like a machine. We're talking abs and arms my friend, with a strong, foundational core to match.
The key to unlocking beast mode at the home office is tempo. Slow it down, get into the joints, and activate muscles through contraction. Let's get you those abs by refining movements, not just adding more crunches.
Stronger at Home is a straightforward, easy to follow training program built on science. In 4-weeks you'll feel stronger, more stable, and see lean, defined arms and abs. It starts with:
Refining movement patterns for more maximum impact
Increasing body awareness
Eliminating pain by strengthening the body aka joint stability
My favorite daily warm-up
Personal tips and tricks for every exercise
A complete training program for laser cut definition using only bodyweight
Muscle Activation
Make those muscles WORK. The Stronger At Home Program focuses on quality of movement, rather than quantity. Didn't think bodyweight sessions in the living room would kick your ass? Think again.
Mobility
The Stronger At Home Program opens the body to new positions, increasing range of motion and activation for more effective movement. Do it right to keep it tight.
Complete Body Fitness
Get Stronger At Home by training the whole body. Strong joints help to build strong muscles and prevent injury. If your body's a temple, this program is the contractor in charge of the foundation.
Tempo Training
The program is designed to train the mind-muscle connection so you actively squeeze and contract, rather than passively moving through the motions. Feel the burn, beee the burn. Namaste.
Laser Cut Definition
Stronger At Home combines bodyweight reps with conditioning to not only tax muscles, but torch calories in the process. Knock knock, it's your shredded abs. End of joke.
MoMo Hot Take:
For maximum fat shredding and muscle development, I recommend adding a layer of nutrition on top of training for a 360° approach. Check out my Body Type Programs for an in depth nutrition guide, including strategies for improving hormone levels, gut health, and metabolism for optimal results.
The Split
Day 1
Day 2
Day 3
Day 4
Home Bodies
Join me and thousands of babes
Gettin' cut in the crib.